From "speak softness when I make an ugly noise" to "amplify, great God, turn up the shine"–I love the way psalms move from one emotional place to another, like a river sweeping the reader along.
Here is Lindsay's version of Psalm 4, "Amplify." (My sister Lindsay and I are writing poems based on each of the psalms in order. You might want to start at the beginning of our Psalter Project, or see all the psalms I've posted so far.)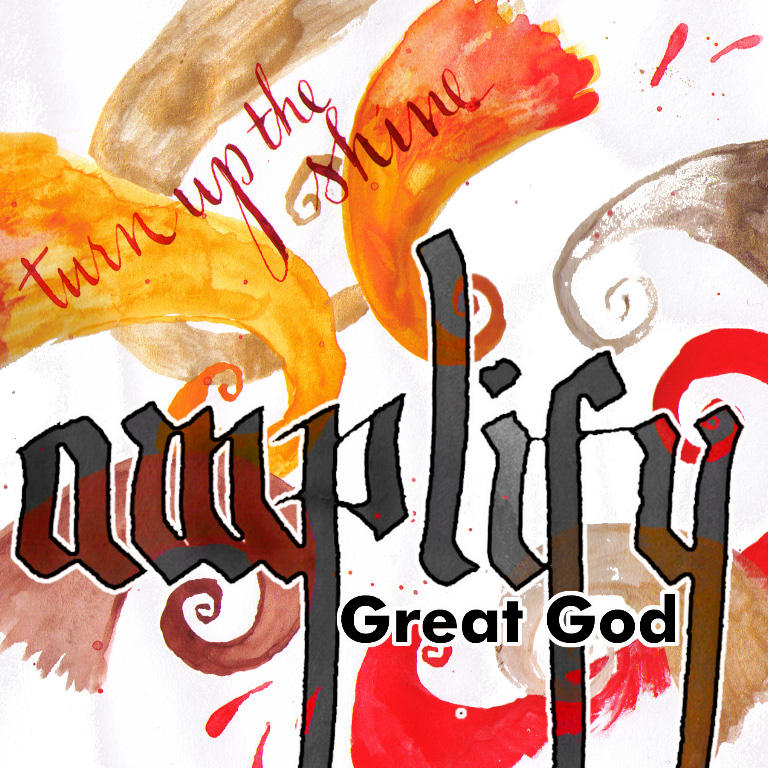 Amplify
(for accompaniment with amplified instruments)
Speak softness when I make an ugly noise.
Make room for me, my own right God! Make space.
Like yesterday, when I could hear your voice.
How long, my friends, can you ignore my face?
How long can you still cuddle up with lies?
How long can you twist beauty into waste?
He sees the painful swelling of my eyes.
This Lord who holds his people to his heart,
my God can hear the color of my cries.
Sit still beside your pillow in the dark,
And shiver, wordless, while God cools the pain
of angry sins that He has teased apart.
Wrap up a present inside something clean.
To lift a gift up toward His shining face,
against your God's own back you'll have to lean.
All desperate for the brightness of your blaze
We're always asking, "Where can we get more?"
So amplify, great God. Turn up the shine!
Make light more bright than light has been before!
A joy so plump, so juicy on its vine,
a happiness enlarged: tall, wide and deep,
a lavish banquet with the sweetest wine.
A bigger bed, where I don't have to weep,
Where safely I can close my eyes and sleep.
–Lindsay Feldmeth
(illustrated by Heather Larson)