Some Psalms cry out in pain…we rarely sing those verses in our praise songs or print them on posters or pin them on pinterest, but the songs of God's people are often full of agony mixed in with faith and love. Here is Lindsay's version of Psalm 6, "Emergency Room."
(My sister Lindsay and I are writing poems based on each of the psalms in order. You might want to start at the beginning of our Psalter Project, or see all the psalms I've posted so far.)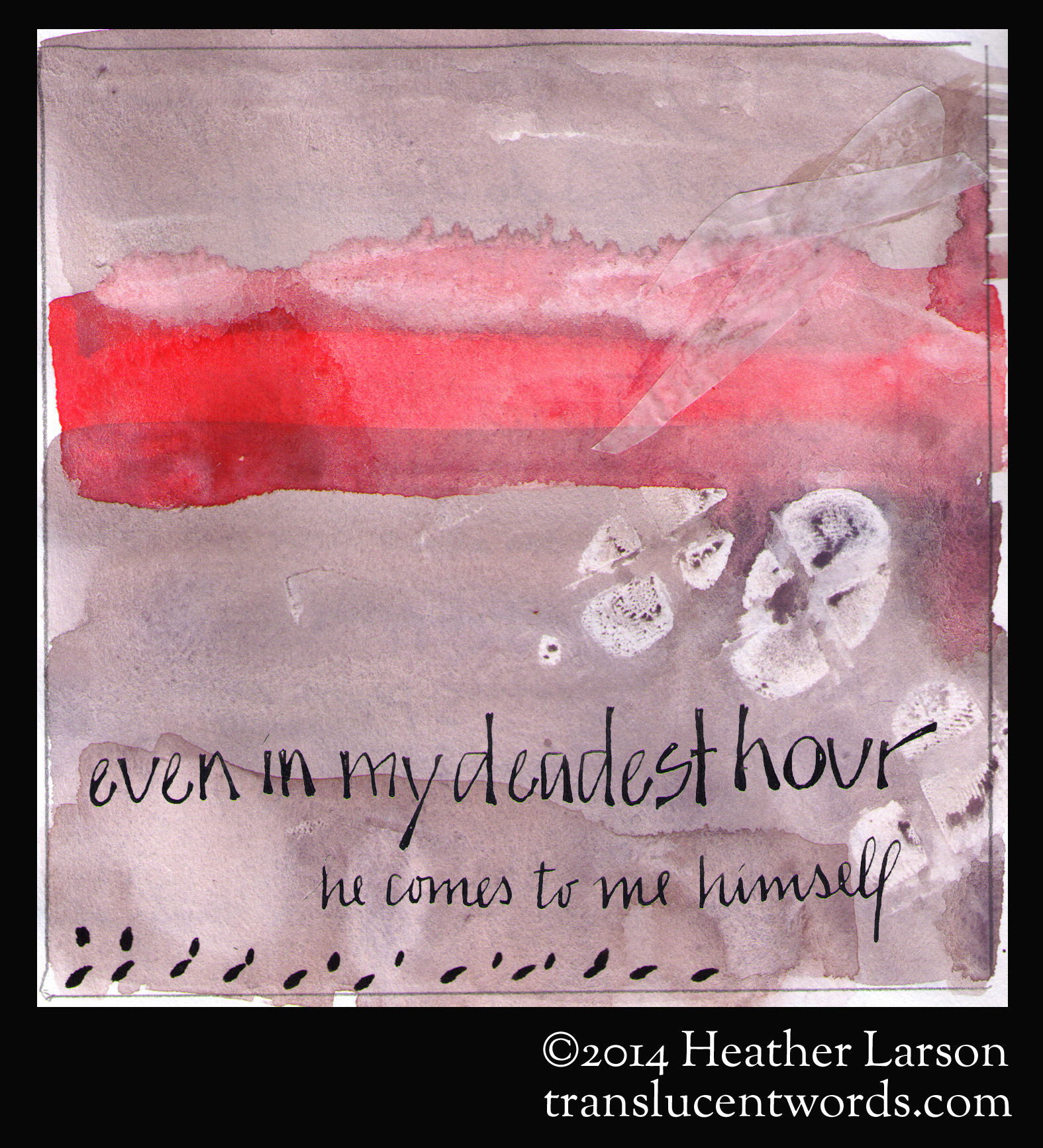 Emergency Room (Psalm 6)
Oh God, I know you're angry but just please don't look away.
I'm on fire with pain — it burns in every body bone.
Don't crush my only hope because of what I did today.
You must be seeing this. You wouldn't leave me here alone.
Is it almost over? No? My God, just make it stop.
Rush to me and rescue me. It hurts too much to talk.
Bloodshot eyes blink at the clock. How can it still be night?
Dark minutes last too long and pain sits with me on my bed.
A coldness squeezes in but you won't let it get me, right?
I want to sing your songs but I can't sing if I am dead.
Did somebody turn on the light? Get off me, sticky fear!
Your gummy glue won't work now. Don't you see? My God is here.
He's heard my naked voice and He's seen my secret self.
And even in my deadest hour, He comes to me Himself.
–Lindsay Feldmeth Westra
(illustration by Heather Larson)