This is a series of one-word prompts that you can use to get writing today. Each is accompanied by a little doodle from my own journal, to set the scene: a gift from my journal to yours!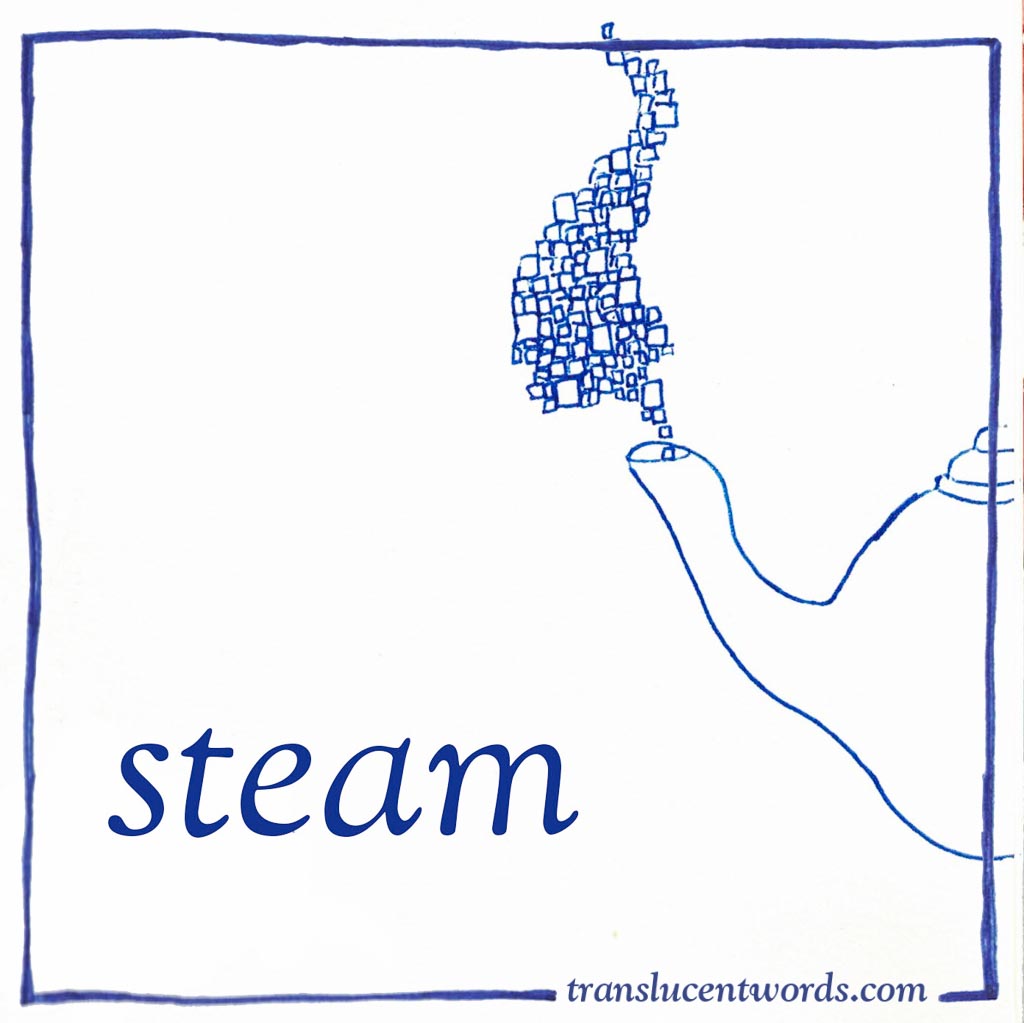 "

a vapor arising from a heated substance"

–Merriam-Webster Dictionary
What is boiling or brewing in your life right now? And what kind of "steam" is it putting off?
Write, draw, doodle, or diagram your reaction to that word, "steam."