This is a series of one-word prompts that you can use to get writing today. Each is accompanied by a little doodle from my own journal, to set the scene: a gift from my journal to yours!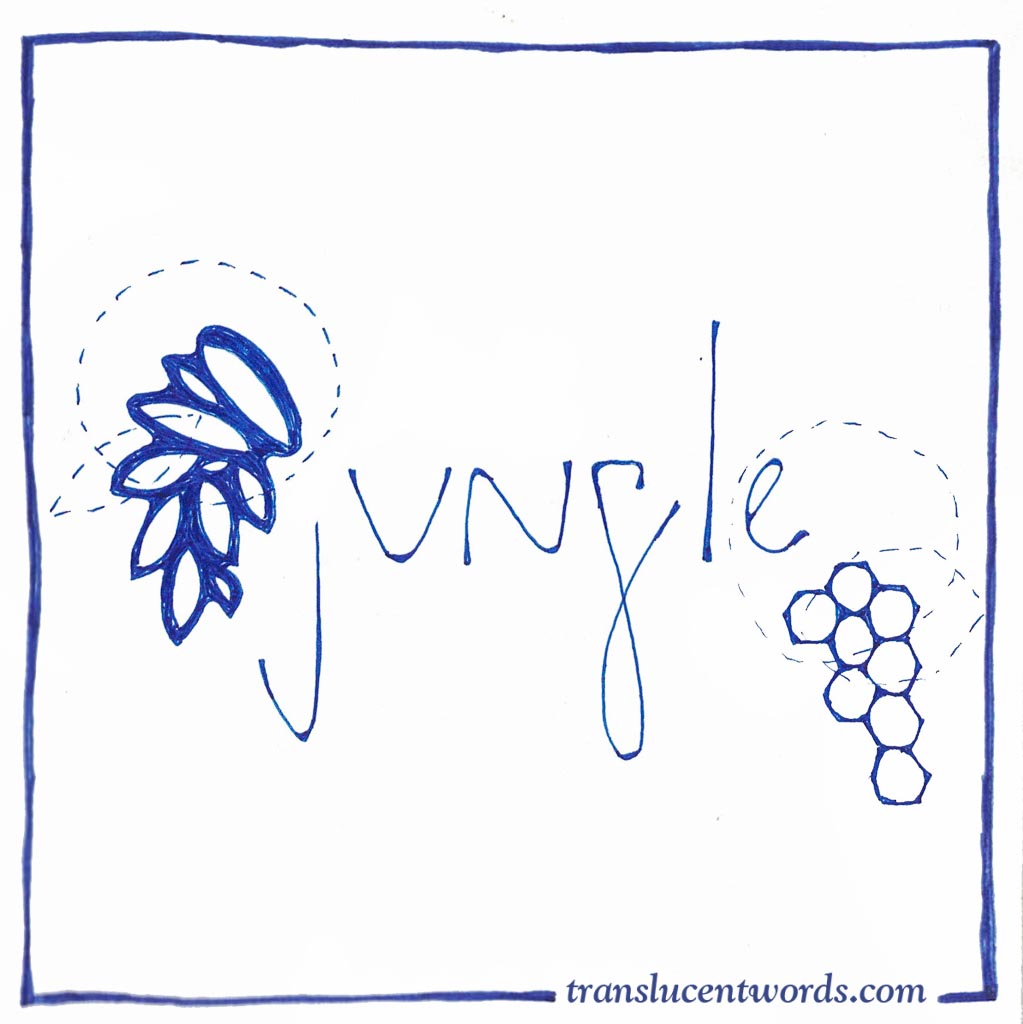 "The task of the modern educator is not to cut down jungles but to irrigate deserts." –C. S. Lewis, The Abolition of Man.
Which one are you doing in your life right now?
Write, draw, doodle, diagram about the lush growth of the jungle–whether you need to grow one or hack a path out!p