This is a series of one-word prompts that you can use to get writing today. Each is accompanied by a little doodle from my own journal, to set the scene: a gift from my journal to yours!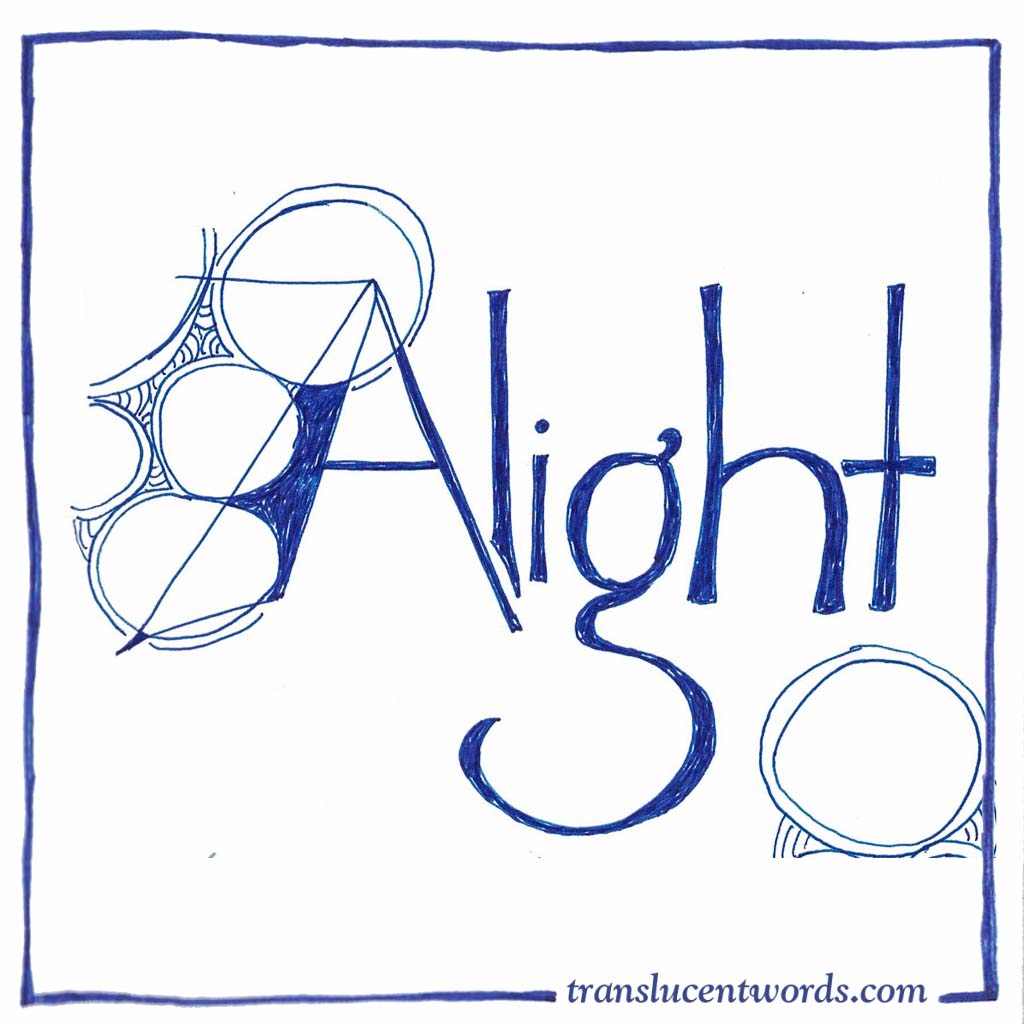 "A disciple once came to Abba Joseph, saying, 'Father, according as I am able, I keep my little rule, my little fast, and my little prayer. And according as I am able, I strive to cleanse my mind of all evil thoughts and my heart of all evil intents. Now, what more should I do?' Abba Joseph rose up and stretched out his hands to heaven, and his fingers became like ten lamps of fire. He answered, 'Why not be totally changed into fire?'

–Richard Foster, Prayer
When do you feel that you are alight? Have you limited yourself to small hopes?
Write, draw, doodle, or diagram your reaction to that word, "alight."