I have always been fascinated by words that are part of visual images, and I decided to play with that in my Bible journaling last week.
The second half of Mark 1 has Jesus reaching out with his hand twice–once to a leper–in a way that felt very charged with meaning to me. So it was the hands I drew, and I filled them with words, experimenting with "shading" by darkening the letters at the top and bottom. It was a little bare, though, and not as electric as the moment felt to me, so I painted all around it with gold gouache till the whole page shone. (Materials: Brown 01 Micron pen; Schmincke pearl gold gouache)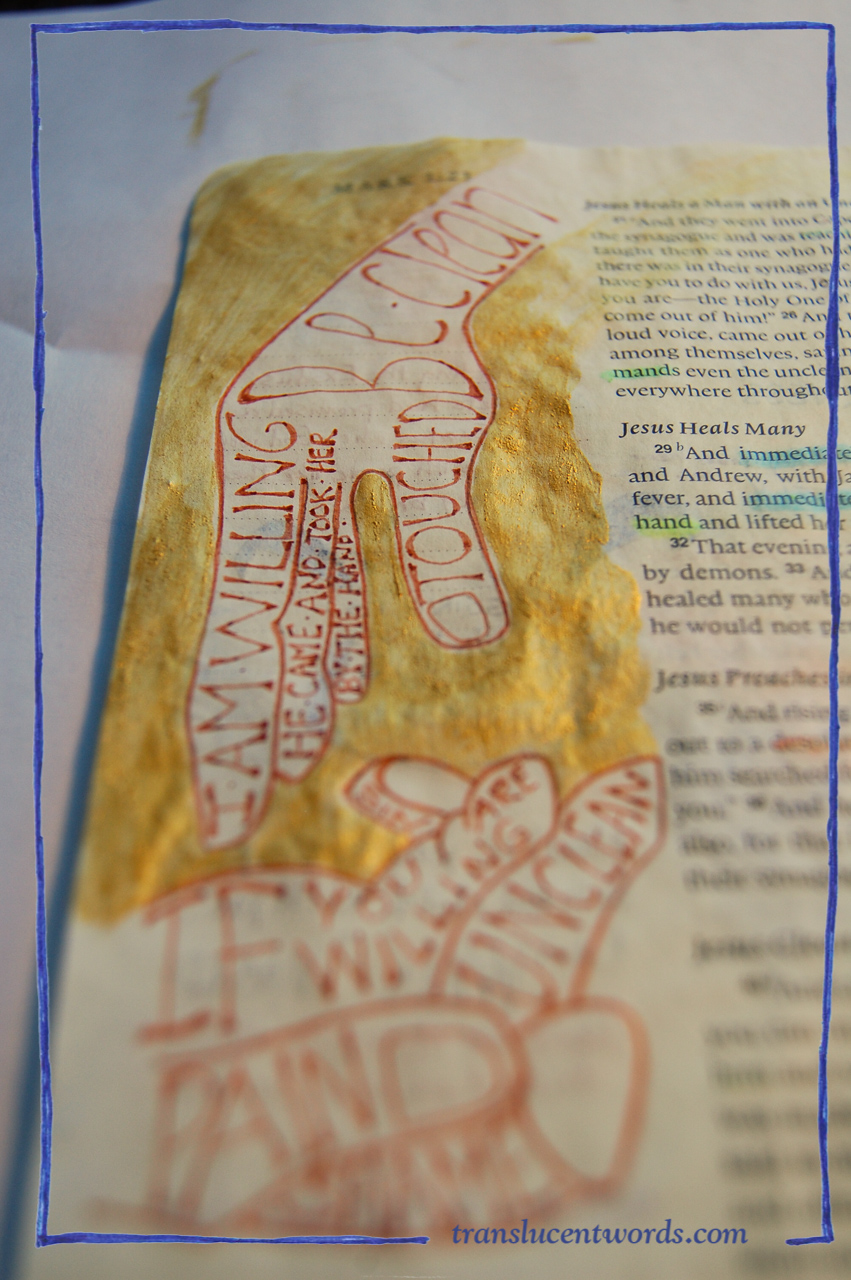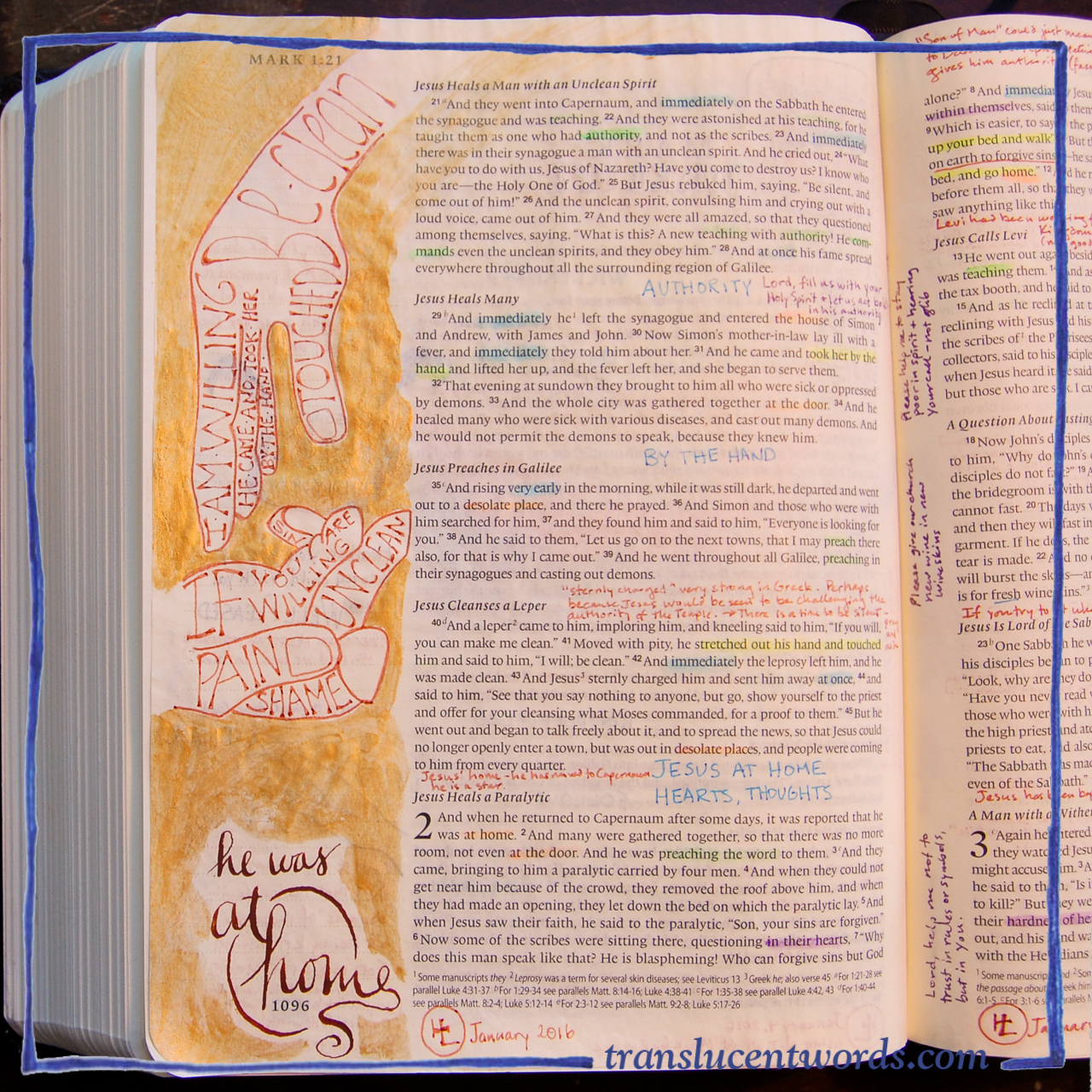 Actually, that wasn't the only hand with words I drew: on the page before I illustrated "the Kingdom of God is at hand" with a hand stretching out and just touching a shining mist. (Materials: Staedtler 01 black pen; Yasutomo pearlescent watercolors.) Hands and words, hands and words…they just belong together!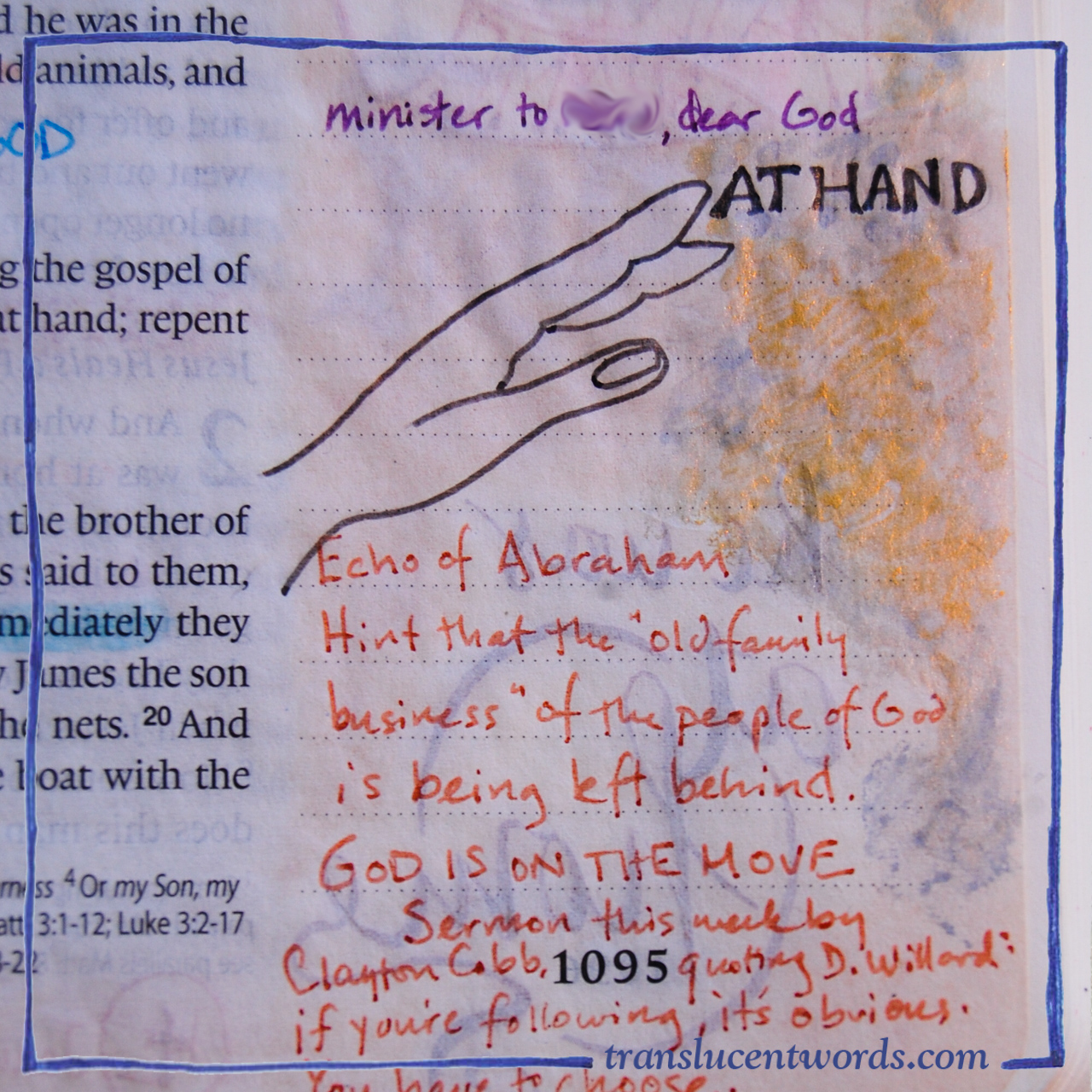 How do you like to mix words and images in your journaling?