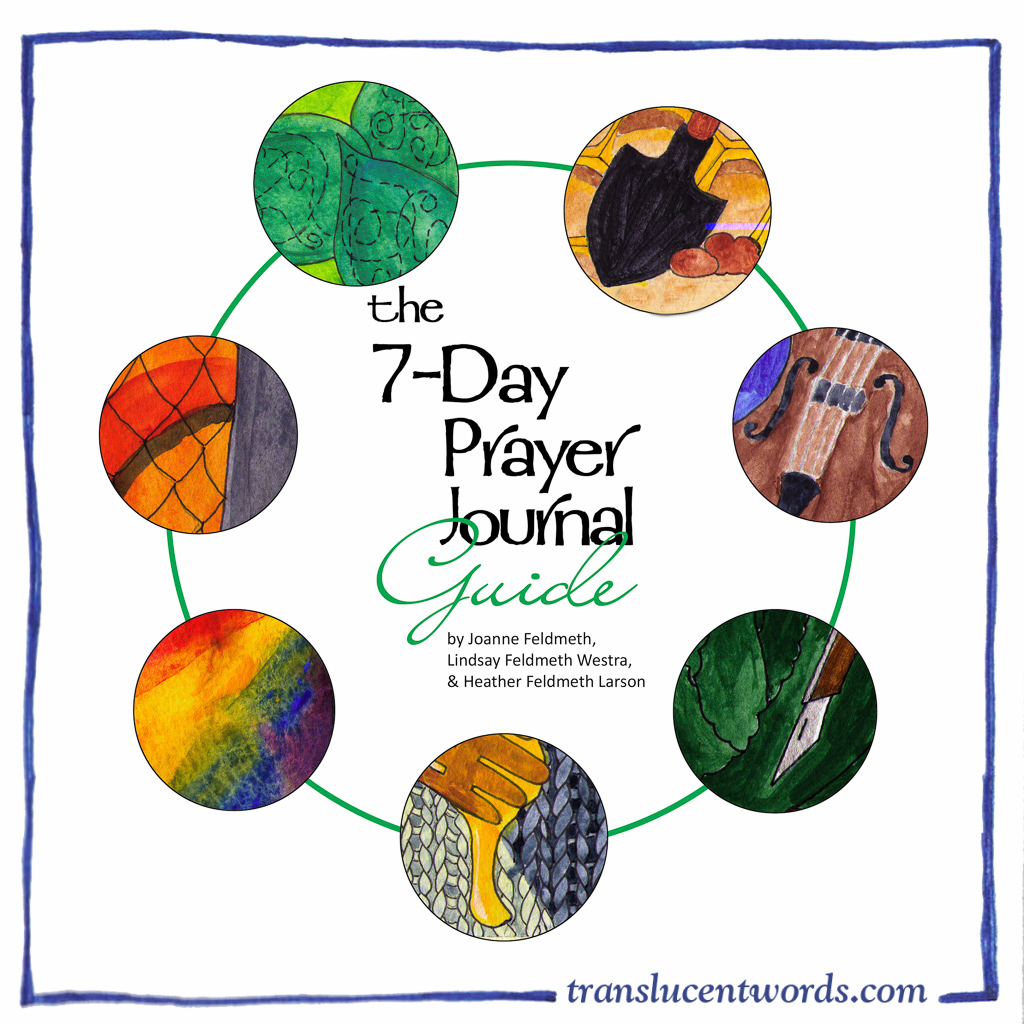 Happy New Year! I'm excited to announce that we have just released The 7-Day Prayer Journal and the companion e-book The 7-Day Prayer Journal Guide. 
A few years ago, my mother, my sister, and I began to experiment with prayer journaling as part of our spiritual lives…and slowly this new system was born. We have found that it deepens and enriches our prayer lives, and it has also struck a chord with many of the friends and church small groups we have shared it with. So now we are delighted to release it to the public, as a pdf download, ready to "print-and-pray!"
Curious? You can download the 30-page, illustrated The 7-Day Prayer Journal Guide for free and check it out. It not only explains and describes the method, it is full of examples and suggestions. It's our New Year's present to all of you!