Here is the first study on Colossians, using my Creative Margins method.
Hello From Paul
Colossians 1:1-2 (ESV)
Paul, an apostle of Christ Jesus by the will of God, and Timothy our brother,
2 To the saints and faithful brothers in Christ at Colossae:
Grace to you and peace from God our Father.
—-
Do you look at the envelopes, when you open snail mail? Analyze the subject line, recipients, and salutation of an email? It is so easy to skim right over these first two verses of the letter! Even here, though, there is room to observe and room to play.
First, we ask questions. Why might Paul stress that he is an "apostle"? What was his relationship with Timothy like? What was Colossae like as a town? How is this like or unlike other letter openings in Greek at the time? What might the word translated "saints" mean, or the word "faithful"? You might notice and mark the repetition of family words, with "brothers" and "father." How does this compare to the opening of the last email you wrote? What does Paul not say, that you might expect?
Having posed these questions, and more, you might talk to other people and check reference works or commentaries–and discover a few more questions along with some intriguing answers. In the Bible Background Commentary, I noticed that Colossae was at this time a town in decline, and (at least a little later) a hotbed of interesting spirituality and mysticism. In N. T. Wright's commentary, I noted the translation of "Christ Jesus" as "King Jesus." There is an abundance of food for thought in these two little verses I had skimmed over many times!
Having fed your imagination with deep observation, it is time to "play." In the second half of this book, you will find a copy of these verses with huge margins for you to fill as you study and play freely. But as you warm up to this style of study, I am giving you some practice exercises, and then one particular example. On the next pages are some of my playful reflections on these verses, cleaned up to be legible.
Warm-Up Exercises
Rewrite these verses as the opening of an email, in our current idiom. Be sure to include the "From," "Subject," "To," and "CC" lines. Now write a second version, with a different emphasis.
Take one syllable of the English translation above, and begin to reflect on it. For instance, you might hear "loss" in Colossians, or "gray" in Grace. Write it a few times, and begin to doodle or write about what it reminds you of. Don't try to make this "meaningful" or "deep"! Sometimes meaning will come and surprise you, but your goal is just to sit longer in the presence of this passage and open yourself up to play.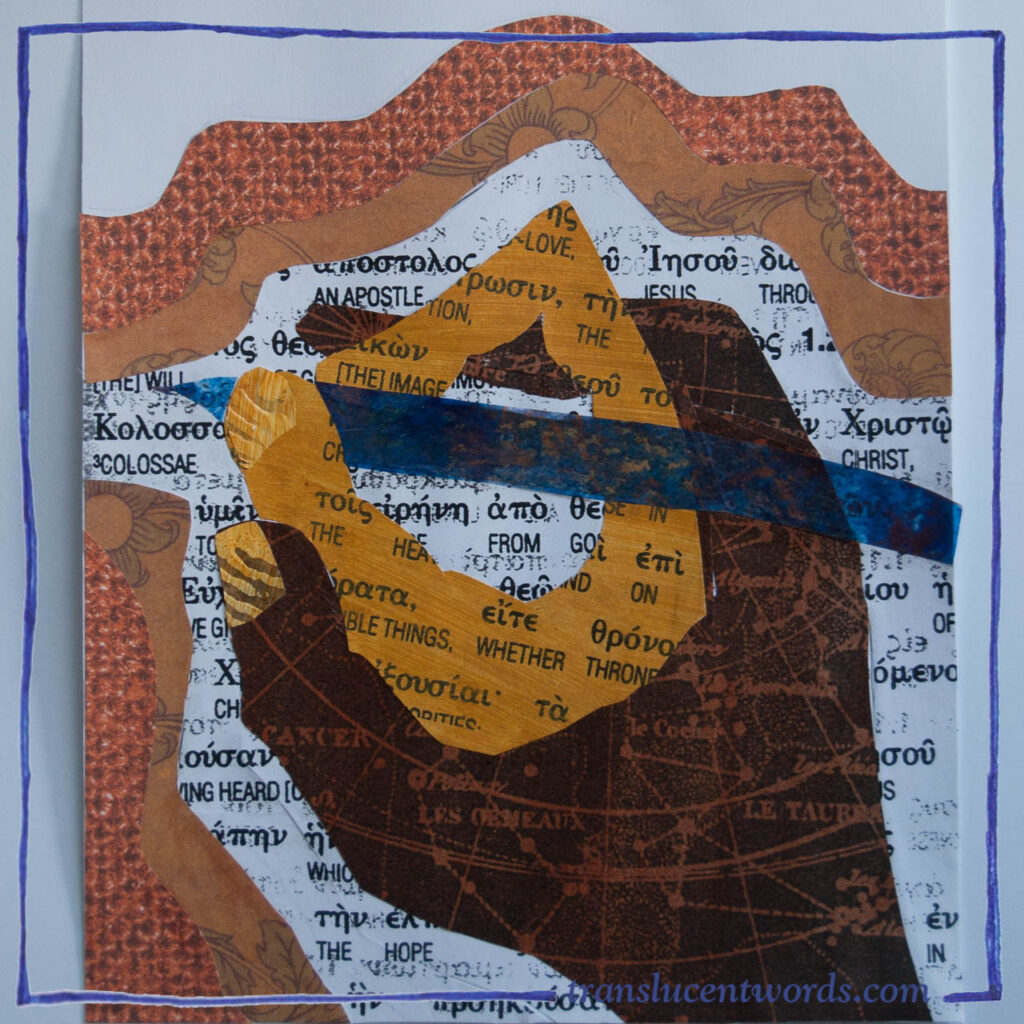 Example Version: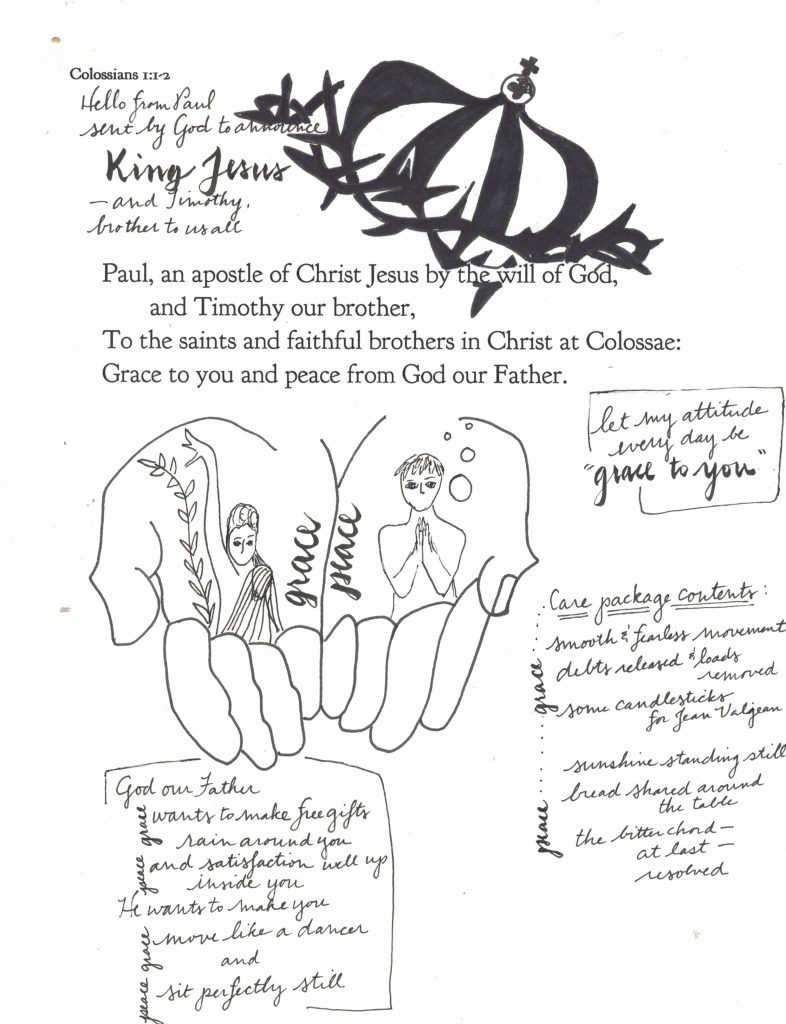 Blank Printable Page:
pdf scripture with blank margins