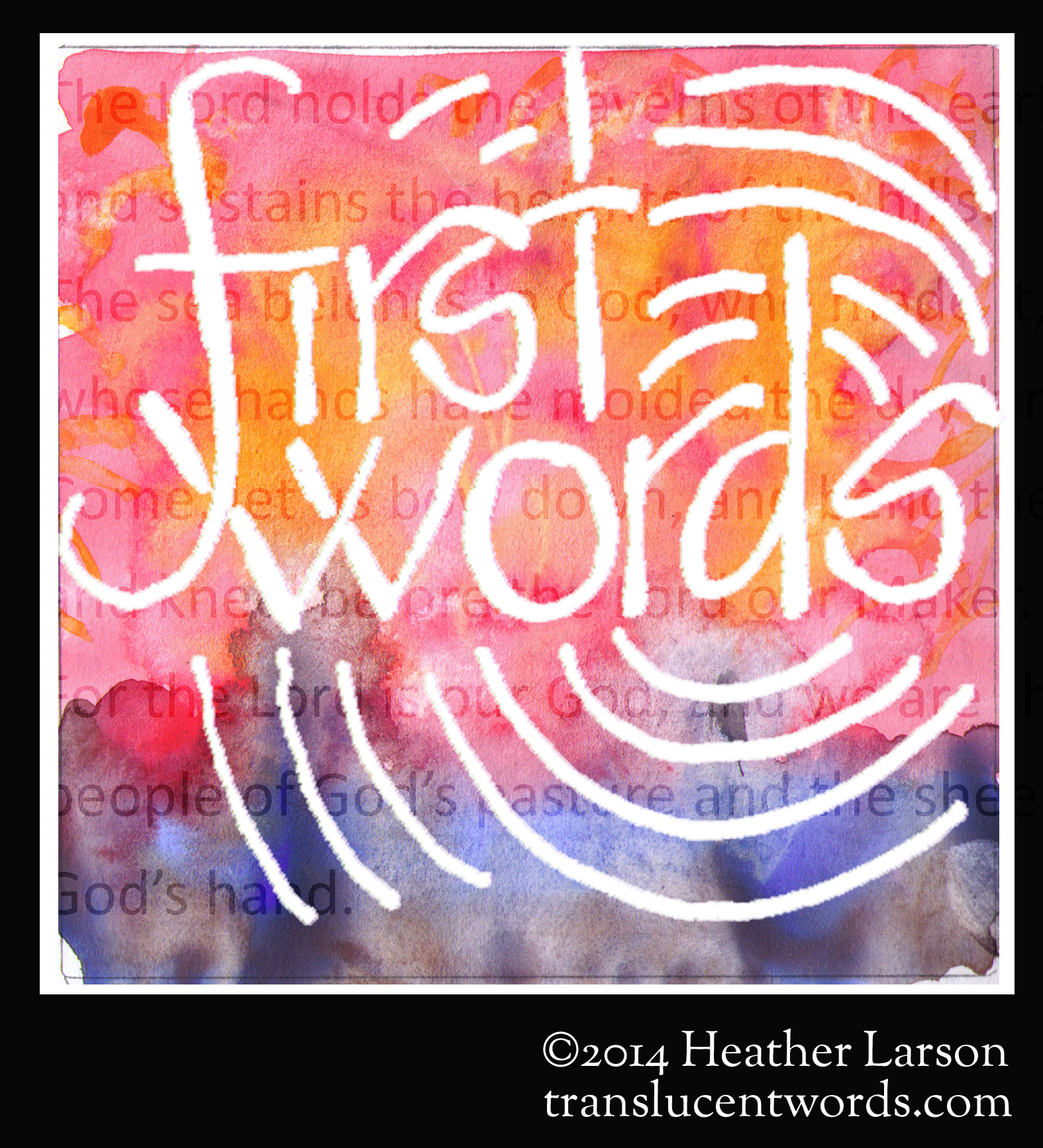 What are the first words out of your mouth each morning?
It only recently occurred to me that this might be important. For many years, without any thought at all, my first words have been to ask my husband how he slept, or how he's doing, or to answer the same question asked of me. I'm sure this began as a loving, care-taking kind of ritual, and I never thought about it twice. But the truth is–now that we're getting to be middle-aged–the nights when both of us slept brilliantly and are bursting with health and joy are extremely rare. So the actual effect of this first question is to start us off with some mild complaining. The first focus of my morning is myself (or ourselves), and the first action (often) is to whine.
So as an experiment, this week, we tried starting the day with one of the morning psalms from the Book of Common Worship. I turn on the light, mumble something about joining in with all creation in the work of praise, and grab the psalm book. And then we read a psalm together. Not to try and make ourselves chirpy-happy, but just because praising God is good work.
As it turns out–and how odd this would have sounded to me in my twenties–it is a relief not to have to think about myself. It is a joy to plunge into the stream of immersive experience, the beauty of the world, the work that waits for my voice and my hands. These new "first words" do change the tone of my day–and far more important, they join in to the work set out by the maker of day.