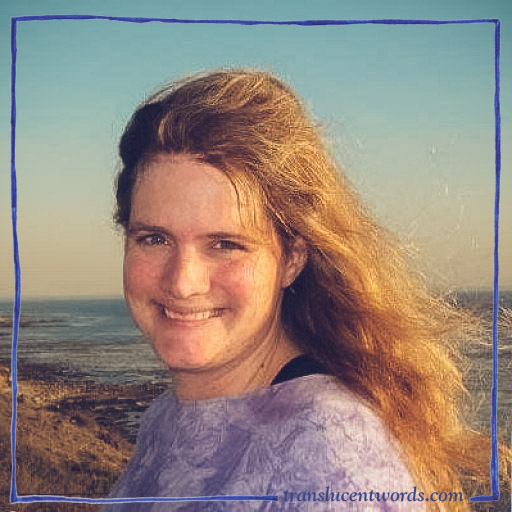 Welcome to Translucent Words
, a blog about journals and journaling. Here you can find prompts for your journal-writing, whether you like art journals or wordy journals, along with articles, notes, and tutorials about:
Homeschooling Journals and Notebooking

Artist's Journals

Learning Journals (for Grown-ups!)

Spiritual Journals, including Scripture Journaling

Writer's Journals

Words in the Margins of Books
Who am I?
My name is Heather Larson, and I obviously enjoy journals!  I've always been fascinated by creativity, and the beginning of ideas that happens on the page as I write. I am a Christian, and part of Fountain of Life Covenant Church. I homeschool my two daughters, in a mostly Charlotte Mason style. I'm a great reader-aloud! I have a Ph.D. in Celtic Languages and Literatures; I'm a medievalist and worked briefly in academia. I play the Celtic harp, and I'm part of a local "Harp Ring."  I'm fascinated by beauty, education, worship, scripture, orality, languages,  medieval manuscripts and scribes…and lots of other things.
What are "translucent" words?
If you don't even notice the way a word is written, but only the concept it calls up, you might call it "transparent." If you see the gorgeous calligraphy, but can't actually read it and don't know what it signifies, you might call that "opaque." So I call words where form and function resonate together to make meaning "translucent."
More Questions?